Chelsea FC Foundation Football Academy in La Manga Club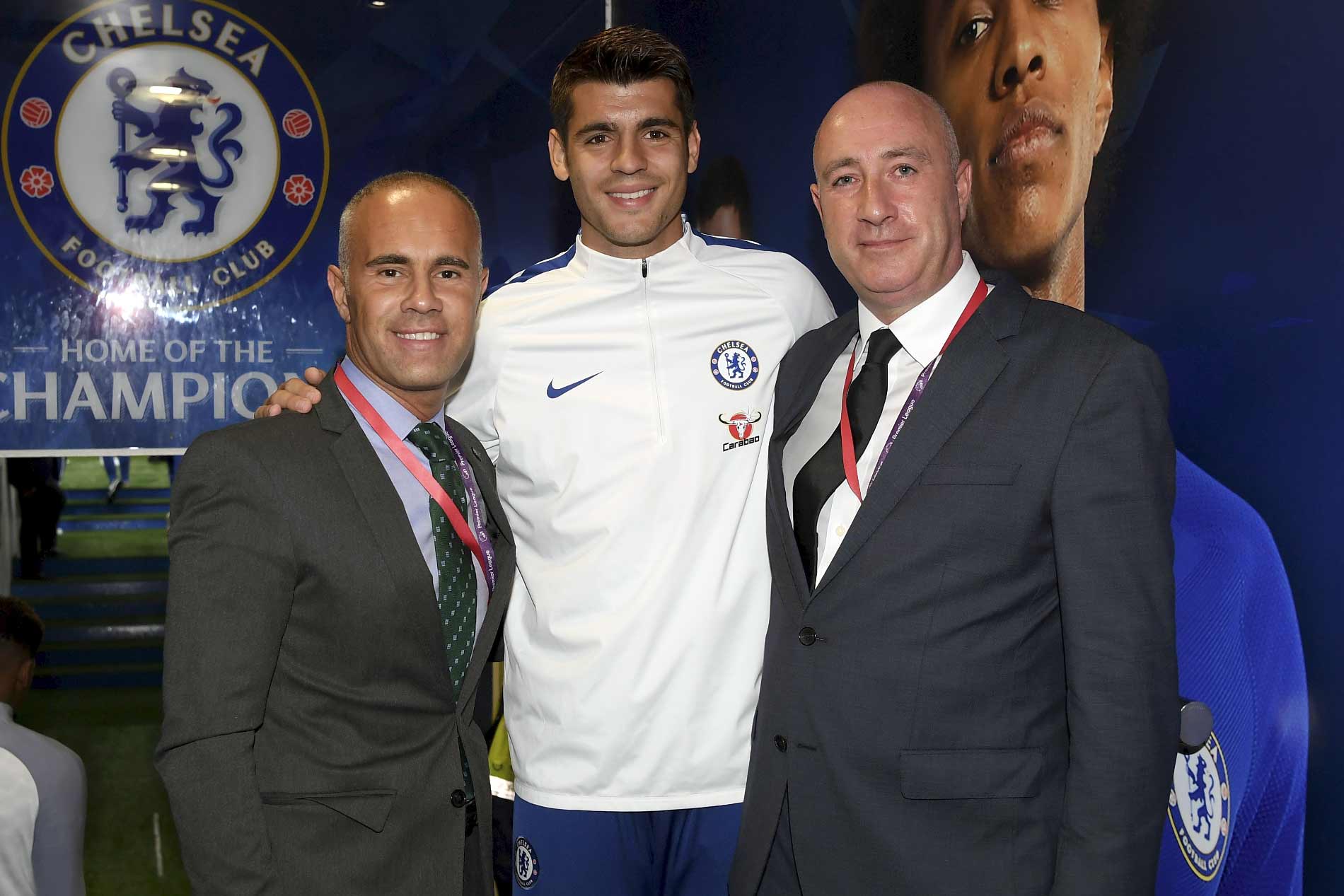 Jan 29, 2018 Sin comentarios
Youngsters in La Manga will have the opportunity to train with the very best when the Chelsea FC Foundation comes to coach football skills at three separate soccer schools this year.
Attracted by the quality of local facilities and reliably beautiful weather, The Blues are running training sessions at La Manga Club in April, July and September of 2018. Children will get the priceless opportunity to train under the experienced and expert eye of the coaches of the Chelsea FC Foundation; in addition to three hours of high quality tuition per day all those participating receive a medal, a certificate of achievement and Nike branded Chelsea training kit and football.
The club chose La Manga, popular as a warm weather training destination for football teams, due to the high quality of the local facilities. The five times Premier League champions look to take advantage not only of Murcia's wonderful climate, but also la Manga Club's eight FIFA approved grass pitches, amongst other facilities.
The seal of approval of the Chelsea FC Foundation adds yet further lustre to La Manga as both holiday destination and place to live. A villa in La Manga has access to world renowned sporting facilities and first class golf courses, with the lagoon offering an enticing array of watersports.
Chelsea's confirmation of these three training courses seals the relationship between the resort, which has played host to numerous football teams down the years and holds the La Manga Cup each winter, and the Stamford Bridge club, one of the most dominant Premiership teams of the last twenty years and most popular and well supported club sides in the world. The Chelsea FC Foundation's commitment to grassroots training for kids of all ages and abilities will mean that both boys and girls aged from 6-16 will have the opportunity to join one of these high-level academies, utilising the same coaching techniques that they have employed all over the world as they have developed as a global brand.
The first training camp is held over Easter 2018, with further opportunities from 3-15 July and 21st August – 3rd September. The club have committed to further junior training camps over the next three years. Making La Manga a must-visit for any soccer-mad youngster regardless of their age or ability, with plenty to entertain their parents whilst the kids are busy receiving the best football tuition around.
Compartir: