The Cities With the Best Climate of Spain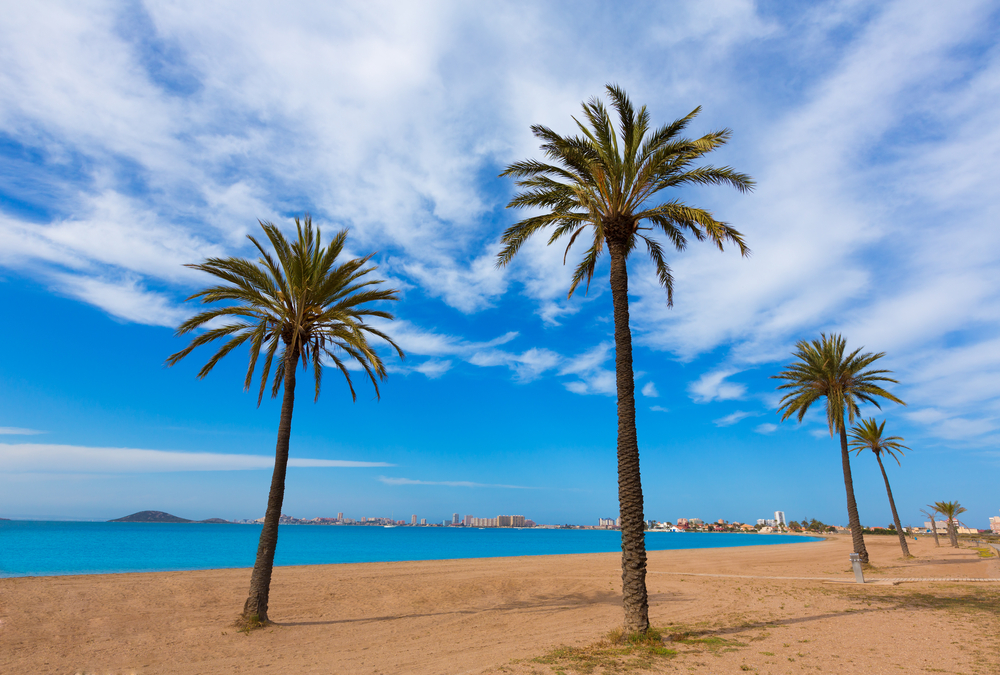 Feb 25, 2019 Sin comentarios
Brilliant sunshine, clear skies followed by warm winters and hot summers amidst an arid landscape is just a glimpse of what Murcia has to offer. Situated in the south-east part of Spain, Murcia is an autonomous region located in the Mediterranean peninsula famous for its coastal beaches and mountainous areas. If you are looking to find the city with the best climate of Spain, then you have definitely found it here. 
Temperatures average a high of 16 degrees in January on a typical winter day, and 27 – 34 degrees in the summer, making Murcia one of the regions with the best climate in Spain. Although cloudy and rainy days are extremely uncommon, and you can expect to enjoy 320 days a year of blue skies, heavy downpours are not inconceivable despite the climate's unique aridity and low precipitation. The dry Mediterranean climate is perfect for outdoor activities, sports, barbeques and exploring the best of what the region has to offer. Murcia is a great place for relaxing and you can expect to enjoy the best weather in Spain, year round. 
Costa Calida – Cabo de Palos
Best known for its captivating lighthouse on the banks of rocky cliffs, Cabo de Palos is gifted with coves and beautiful sandy beaches. Located on the Meditteranean coastline of Costa Calida south of the Mar Menor. Cabo de Palos is filled with culture and history, its Marina constantly occupied by small boats and hosts rich aqua-green waters perfect for fishing and diving with plenty of unique marine species to discover. Cabo de Palos is home to the Cala Flores beach, 130 meters of golden sand stretching along the Mediterranean Sea. The Cala Flores is just one of the many beaches along the coastline that presents visitors with an immaculate scenery and an opportunity to sunbathe, swim and dive. Cala Reona is another popular beach attraction and the perfect spot in Cabo de Palos to appreciate the best weather in Spain. 
Costa Calida – La Manga
La Manga is a paradise of crystal clear waters and a popular tourist spot. Separating the Meditteranean Sea from the Mar Menor, La Manga is a uniquely designed sandbank that stretches 21 kilometers in length and 100 meters wide. The La Manga strip surrounds Europe's largest lagoon. Beautiful beaches lie on opposite sides of the La Manga Strip and with 10 – 15 beaches to choose from you can keep yourself busy engaged in various water sports activities.
Compartir: